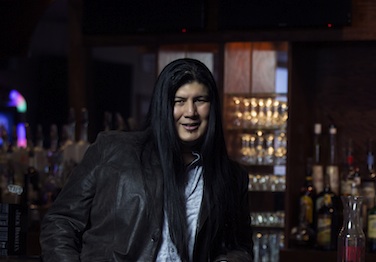 November 15, 2015
Nashville, TN – Moses Rangel releases his brand new single, WE AIN'T MISSIN' NOTHIN' to country radio. Armed with a warm distinct baritone, Moses' new single brings new meaning to country music love songs. Written by multi-talented hit SESAC songwriters, Jim Femino and James Otto, Moses' interpretation blends a soulful, neo-traditional country sound into STUFF that is fresh and cool. WE AIN'T MISSIN' NOTHIN' is the first song to be released off the MO·SA·IC album. Recorded at Hartwell Studios under the production of Michael Hughes, Moses Rangel and A.V. Mittelstedt, Moses' album is scheduled for a July 2016 release. 
"WE AIN'T MISSIN' NOTHIN' Is A GREAT Song About What A Woman Can Do To A Man's Senses And What That Man Wants To Do To That Woman. The Groove And Interpretations Of This Song Are Fun And Limitless." - Moses Rangel 
"The New Recording By Moses Rangel,WE AIN'T MISSIN' NOTHIN', is the best SONG I've heard in years! The vocal by this soulful singer just speaks to you from the very first line. Hey this guy is feelin' it for real. With a little support, this song and this singer is a monster. This guy is relevant. Check him out." - 5 Grammy, 2 GMA Dove Award Winner, NARAS - B.J. Thomas 
"I've waited six years since writing WE AIN'T MISSIN' NOTHIN' to hear someone sing it as good, if not better than my co-writer on it, James Otto. Moses Rangel's version of it is a SMASH! Spin it heavy and let your request lines prove it to you." - 1 Gold, 2 Double & 1 Triple Platinum Certified Albums - Jim Femino 
For over a decade, Moses has played and just about every venue imaginable. From bars, clubs, opry shows and festivals to private and corporate events, he has put in the time and worked out the kinks. When asked why he does it, Moses just smiles and says, "I Love What I Do And I Just Wanna Give My Fans Everything I Got And Put On The Best Show Possible". 
Give Moses A Listen. I'm Sure You'll Want To Hear A Little More Cause WE AIN'T MISSIN' NOTHIN'!