May 30, 2016

Richmond, TX -


Hello My Friends!

I would like to take the time to honor and thank our Veterans this Memorial Day. It is a mournful day of remembrance for so many families and friends. A day to remember our fallen brothers and sisters. Let us not forget their sacrifices and their families that have given so much. 
FREEDOM IS NOT FREE. That statement means so many things on so many levels, but most of us won't ever take the time to understand or embrace it. We live in a world where most of us take our freedoms, liberties and simple convinces for granted. Let today be a reminder. A reminder that holds each one of us accountable for what it means to be a free American. Yes my friends... our soldiers have fought and continue to fight for us everyday. "Freedom Is Not Free" It is paved by the lives, blood, sweat, tears and sacrifices of those who chose to stand up and fight for our way of living. Take the time to honor and respect these men and women today. 
In the words of my friend, U.S. Marine GySgt. Hunter Sorrells.... 
"So on this day let us not say Happy Memorial Day. Instead let us use the phrase Honor Memorial Day". 
Let us not forget that today is about our fallen brothers and sisters and the remembrance of what it cost to keep us free. 
Please take the time to donate and give back to our soldiers, especially those that are needing our help. 
Here are a couple of organizations that I have had the honor to be a part of and more than happy to endorse.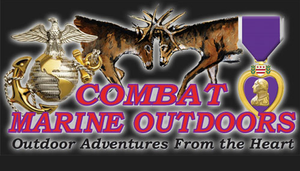 Combat Marine Outdoors - http://www.combatmarineoutdoors.org/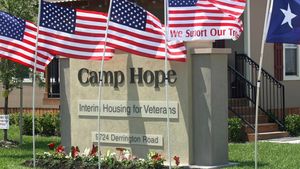 PTSD Foundation of America - Camp Hope - http://ptsdusa.org/camp-hope/
 
Click On Image To Start Video

Thank You & GOD BLESS!
Semper Fi!
Moses